Pylon is a peripatetic landscape sculpture based on the classic Ordnance Survey trig point, through which alternative topographies may be manifested.
Pylon is a 1:1 scale interpretation of the standard OS hotine triangulation station or 'trig point' designed 85 years ago for the retriangulation of Great Britain. Over 6500 were constructed over a 30 year period and are a familiar site to ramblers. For a history visit the OS website.
There is a common misconception that trig pillars mark summits, when they in fact mark clear lines of sight. Pylon however aims to navigate lines of landscape, psychogeographical territories often hidden in plain sight.
I have unilaterally assigned Pylon as station S1267.
Pylon will continue to appear over the coming months as an ongoing experiment to test the subtle relationships between form, place and human discernment.
Already the piece seems to lend a quiet dignity to each location and appears to have the uncanny ability to act passively or actively dependent on context.
---
Waypoints
11.2023 GPS ///anchovies.neat.animated
06.2023 GPS ///join.plants.monkey
03.2023 GPS ///hers.than.chin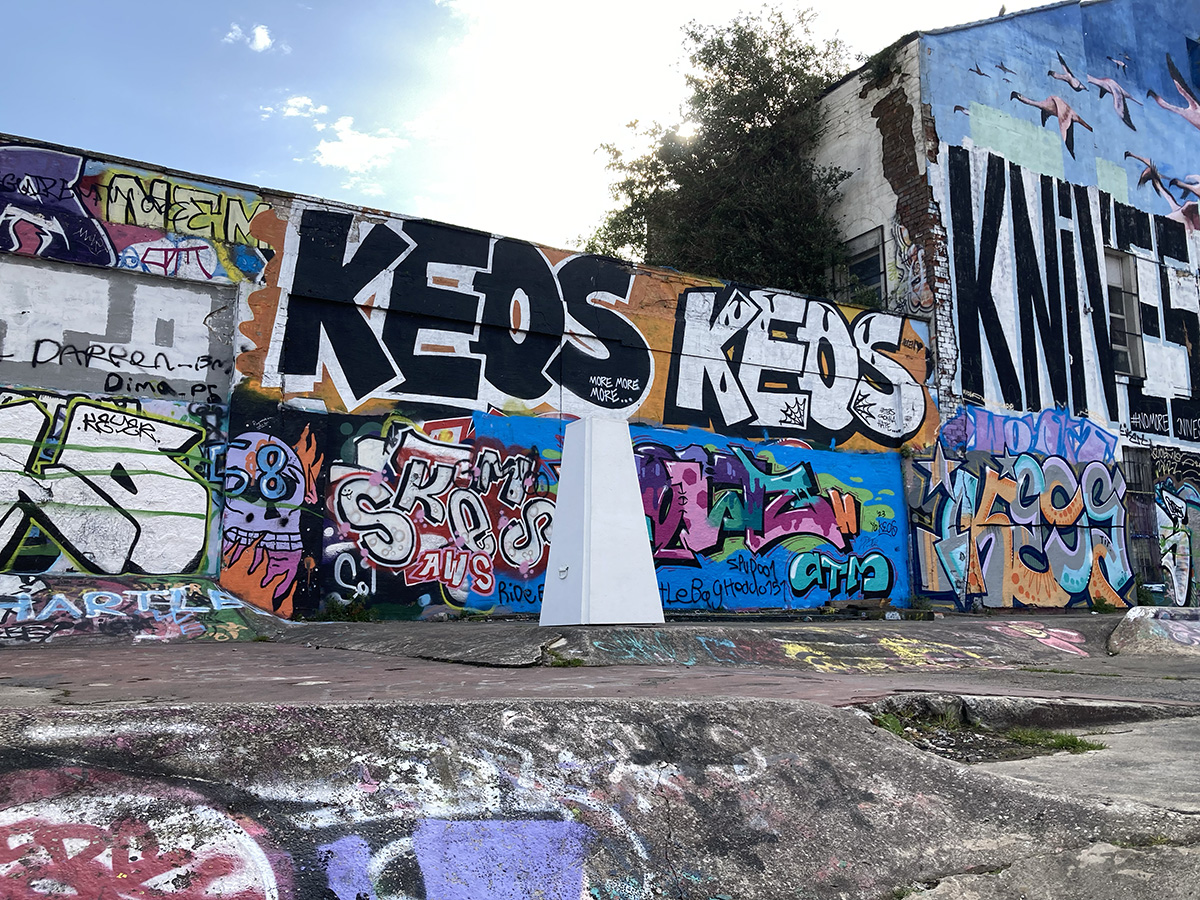 03.2023 GPS ///spark.neat.vibe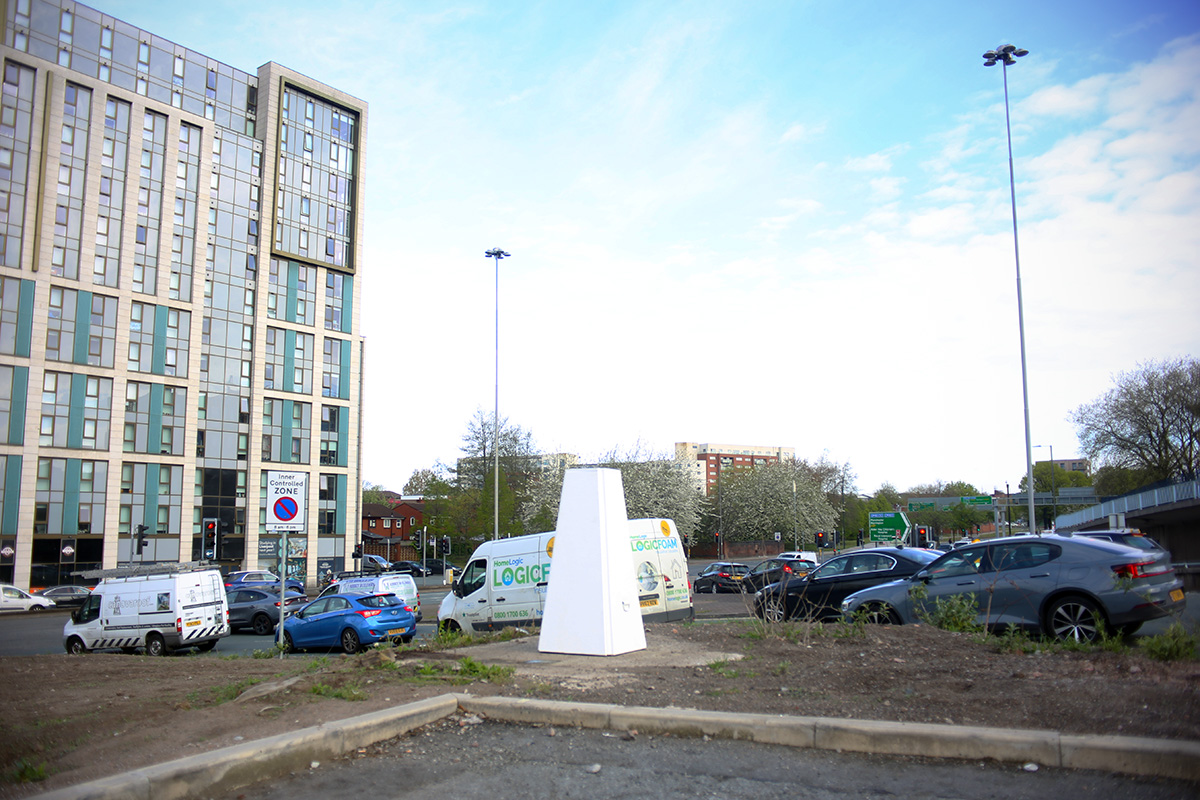 02.2021 GPS ///cubes.tips.status
---
01.2021 GPS ///formal.gown.body
---
If you encounter it, bag it. If you wish to suggest a location, get in touch.