EXHIBITION: 21-30 January 2022, 69 Regent Road, Liverpool
Artists John Elcock and Adrian Jeans take a shared interest in Greek antiquity as the starting point for a new exhibition exploring the continued reverberations of classical thinking across the ages.
Preview: Thursday 20 January 2022 5-9pm
---
From 21st-30th January 2022 one of the last remaining 19th century warehouses on Liverpool's dock road opens as a contemporary art space, re-imagined by the artists as a Greek temple of the classical period.
A Temple in the Present Perfect Progressive Tense explores ideas of ancient pilgrimage, philosophy and sanctuary. A range of found and created artworks will be presented in a unique, albeit dilapidated environment, yet one which shares some remarkable characteristics with the temples of antiquity. Interventions both in the warehouse and its wider dockland environment acknowledge this relationship and are informed by the model of famous Greek sanctuaries at Olympia, Delphi and Delos.
The Present Perfect Progressive tense is a verb form that can be seen in this temple/warehouse analogy. It indicates that something was happening and is still happening. The same verb tense applies to John and Adrian, whose contemporary works directly reference the ancient world and dwell upon concepts for which mankind continues to seek explanation.
Recent work by John has increasingly focused on the metaphysical properties of found objects. For this exhibition items gathered from peripatetic practice are presented individually as votive offerings and as an ensemble, a portrait of their diverse origination, preserved in a kind of silent Socratic dialogue. Discarded materials and natural forms have been modified to allow for a fuller expression of their essence of being. Other objects are more figurative in character, connecting the space to the sculpture of ancient sanctuaries so characteristic of Greek classicism.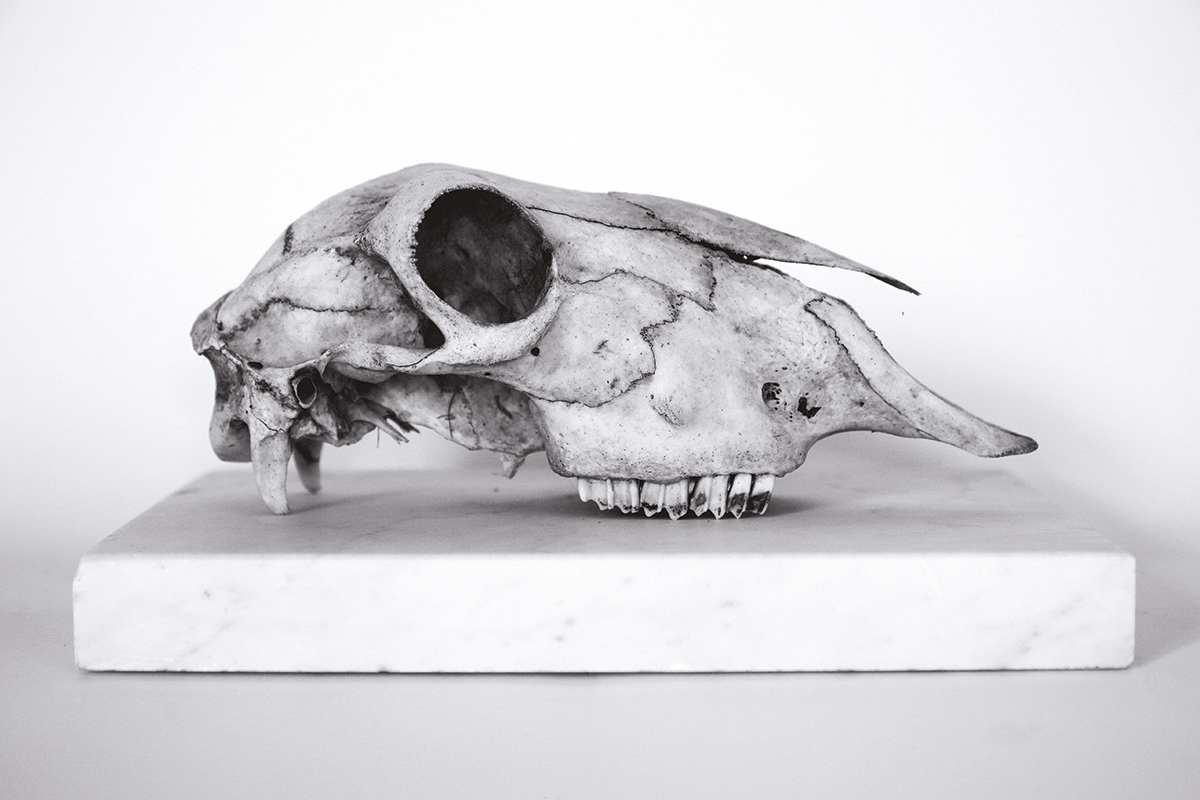 Jeans is showing works that continue his exploration of ideas around identity from within the portrait sculpture tradition, and use the particularities of his craft to shine a distinctive light upon our perceptions of ourselves and others. With many direct and indirect references to classical thinking, his art ponders the frailty of the human condition and the malleability of the human presence within the complex social contexts of everyday life.
'As you travel through the ancient temple structure of this rather derelict dockland warehouse feel the currents of time swirl around you, while remembering that even if the ancient rivers of Heraclitus are still flowing after two millennia the world will have changed and the river you stand in will not be the same one that Heraclitus stood in'.

Exhibition catalogue
Preview: Thursday 20 January 2022, 5-9pm
Exhibition open: Thursday-Sunday 12-6pm from 21-30th January 2022
---
LOCATION

69 Regent Road, Liverpool L5 9SY. NB: Please enter via Fulton Street to rear.
DIRECTIONS
Fulton street is 1.5 miles/2km from the Pier Head.
Walk: approximately 30 mins.
Cycle: 8 mins.
Rail: nearest station Sandhills. 10 min walk.
Bus: 54 to Boundary St every 15 min. 10 min walk.
A full colour 20pp catalogue for this exhibition is available.