In another painting I was drawn to the mouth of the deserted mine in the mountainside, and in this drawn work – I was literally drawn again, to the nearby Foel Grochan which is punched into the hillside of an utterly remarkable landscape in the Afon Dulas valley.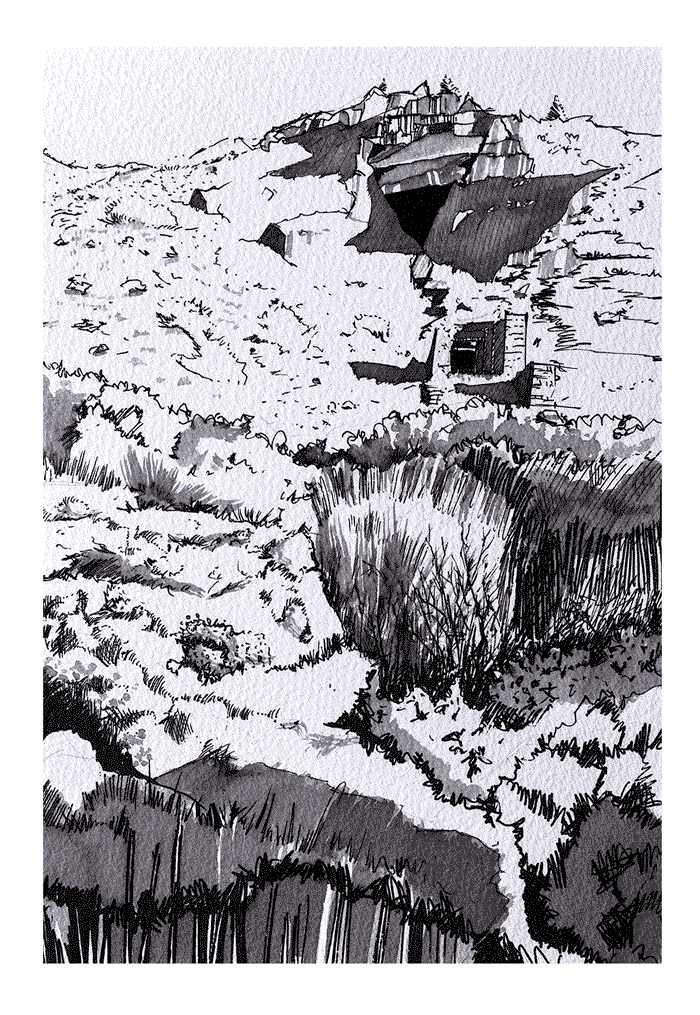 The triangular mouth of the chamber tunnel sits rather unnervingly in the valley and one can feel its presence everywhere.
For scale, the entrance is around 300m above the viewpoint and centuries of slate waste spill down the hillside from what was probably the longest continually operated slate mine in the world, whose quality of stone is self-evident everywhere in a surreal graveyard of lignum vitae.
A4, pen and wash on watercolour paper
NFS